Corona Virus / COVID-19 Program Updates:
Seattle Song Circle is flourishing during COVID-19.  We started video conferencing in February and moved from a dozen people singing together in person to 3 times that from all over.  By the end of July, participants came in from Alaska to Maryland, from Australia to UK and Denmark.  And the weekly sing extended past 11 PDT.  The Seattle Song Circle is meeting 7PM Sundays via Zoom Conferencing, at this link: https://zoom.us/j/358495231 . 
SFS new page of virtual sings with events most every day of the week.   
On February 26, Sarah Comer and Raccoon Carnival present a Virtual Contra Dance to Benefit the Phinney Center. (This is a Zoom dance – pre-registration is necessary. Tickets are by donation; all proceeds benefit the Phinney Center programs)

The Emerald City Contra Dance is cancelled until King County reaches Phase four of Washington State's phased approach to reopening.,  and will update status of future dances on Seattledance.org The organizers note "We look forward to resuming the dances, but that won't happen soon. Based on the most recent announcement by Gov. Inslee and his phased approach to reopening, the dance is a phase 4 activity. While we don't know when phase 4 will happen, it's highly unlikely to be soon.. We will keep you posted when we get more information." (In the meantime, the Thursday night contra dance has been organizing Stay-at-Home virtual dances – see the webpage for more info)
Looking forward to the 2021 SFS Virtual Concert Season!
SFS audiences – we have missed you!  We started presenting streamed concerts at the end of November and should have the rest of the Spring season posted soon. 
Ticket buyers of last year's cancelled Spring concerts: If you purchased tickets in person at other SFS concerts, a credit will be held for you toward a future season until you notify us of a different preference. (You can also request a refund or ask to have the money donated to the artist whose concert was cancelled) 
If you purchased tickets through Brown Paper Tickets, please contact them directly to follow up. We are aware that the company is having difficulties, and may not have processed refunds for April and May cancellations. Email refunds@brownpapertickets.com ) 
If there are any questions, email us at concerts@seafolklore.org or leave a message at (206) 923-8923.
Please consider making a donation for artists who have lost income, through the SFS donate link:
You may find the  donate button on our website home page.  If you would like to donate to help compensate musicians who lost income from cancelled SFS or other events, click the"Donate" button and select "Concert" or "Emerald City Contra Dance". You may leave then leave a note to direct it to a specific performer or band. Alternatively on-line proceeds will be divided up between dance bands whose date was cancelled or concert performers who did not receive adequate compensation.
Thanks to Seattle audiences for your support and appreciation of live music.
Upcoming Seattle Folklore Society Events
Dan Weber Mar 20, 2021 (Sat), 7:00 pm - 9:00 pm Buy tickets online: https://knct.club/3rTfSWy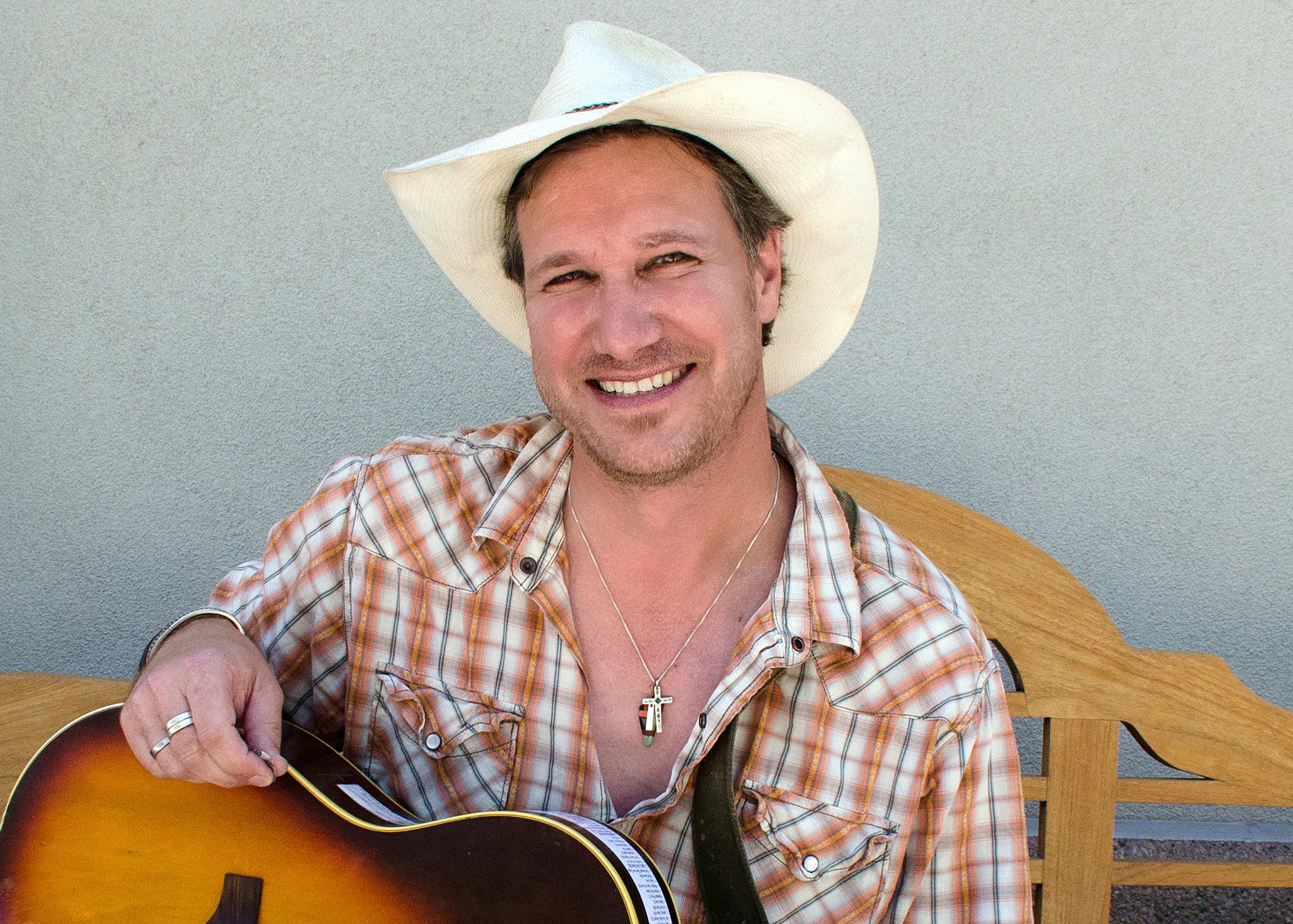 A gifted storyteller, Dan wins over audiences with his natural charisma, upbeat performances, authentic songwriting, and off-the-cuff hilarious stories from the many roads he's traveled.  His songs have been described as "Guthrie-esque and reminiscent of early John Prine" and "A rare combination of wit, emotion and Harry Chapin-esque imagery". Your ticket allows viewing during the livestream, or any time up until 7PM March 21st.
--more--
Jocelyn Pettit & Friends Mar 27, 2021 (Sat), 7:00 pm - 8:15 pm Buy tickets online: https://knct.club/3rRY9i9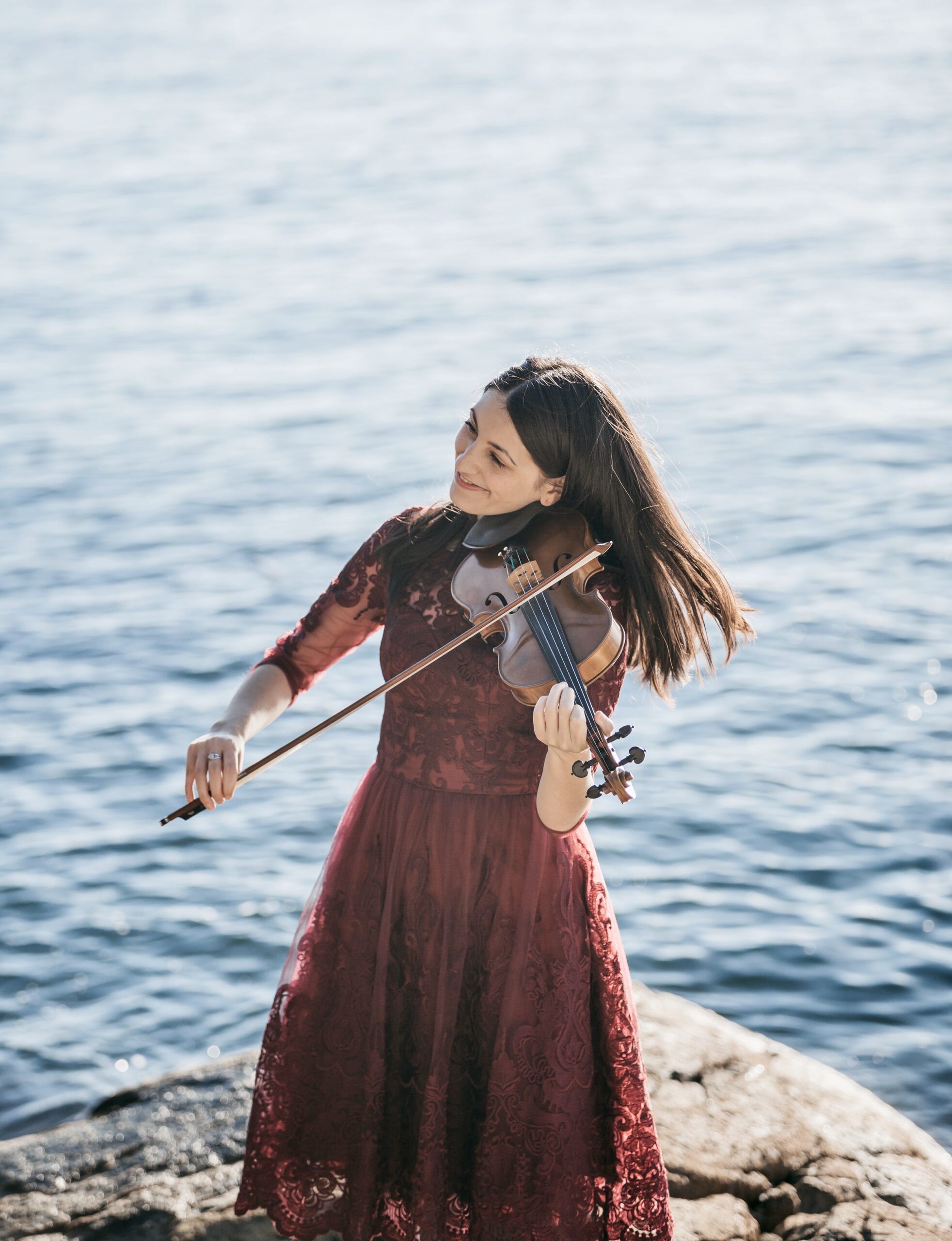 Vibrant fiddle player, singer and step-dancer, Jocelyn Pettit, joins us from Western British Columbia for an evening of music.  She will be accompanied by her band and special guest musicians.  The concert will consist of a 40 minute set, recorded especially for SFS audiences, followed by a live chat and Q& A session with Jocelyn.
--more--
Kalos - Ryan McKasson, Eric McDonald and Jeremiah McLane Apr 03, 2021 (Sat), 7:00 pm - 8:00 pm Buy tickets online: Tickets on sale soon!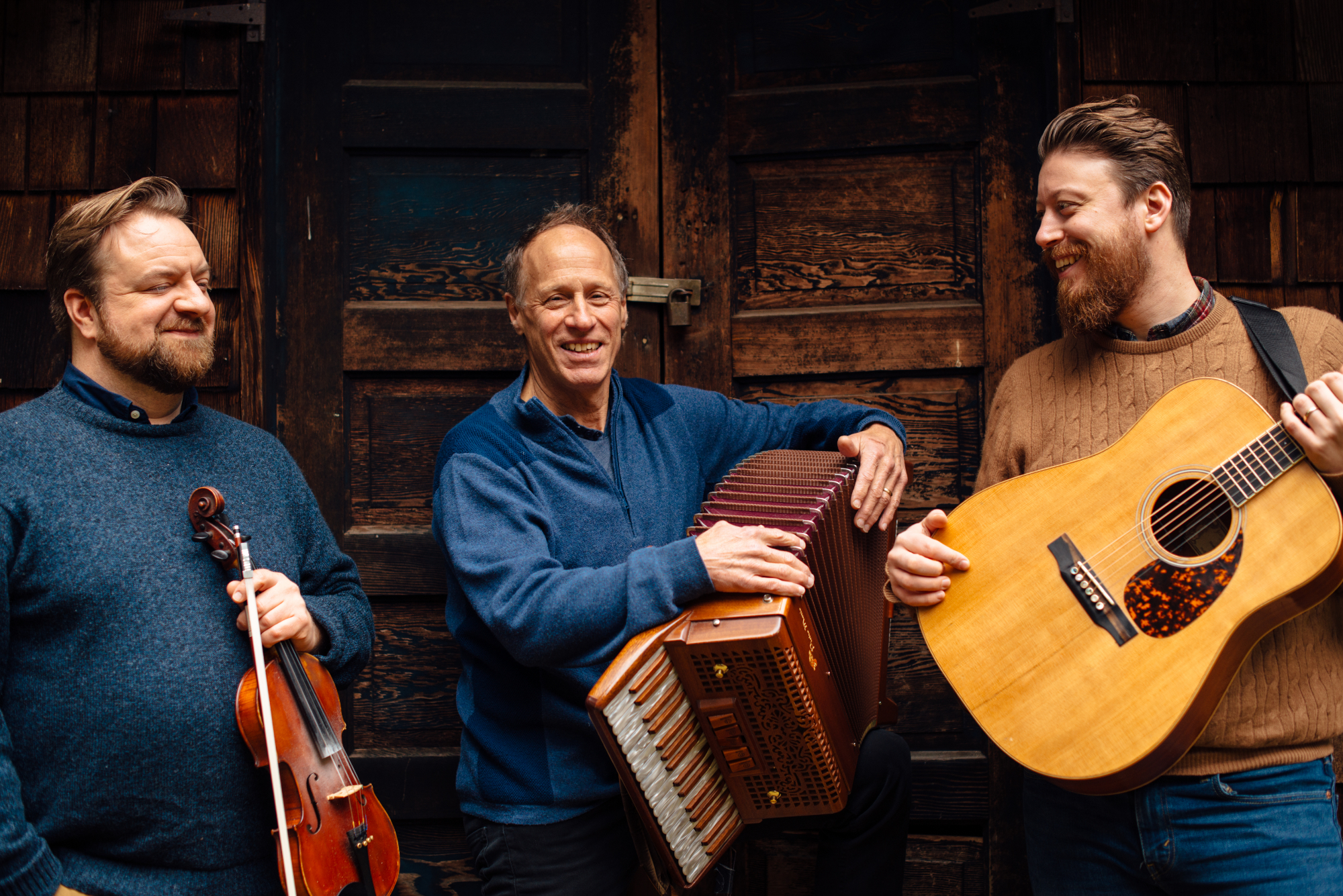 Well known Pacific Northwest fiddler Ryan McKasson and east coast guitarist and vocalist Eric McDonald are joined by New England accordionist Jeremiah McLane.  This will be an amazing evening of original Celtic music and ballads influenced by Celtic tradition and New England roots.  With the band spread from the West to East coast, and with one member living in Canada, they have recorded a special concert for SFS audiences. Ryan, Eric, and Jeremiah will also be attending live, to answer your questions and chat with the virtual audience.
--more--
Missy Raines Apr 10, 2021 (Sat), 7:00 pm - 8:15 pm Buy tickets online: Tickets on sale soon!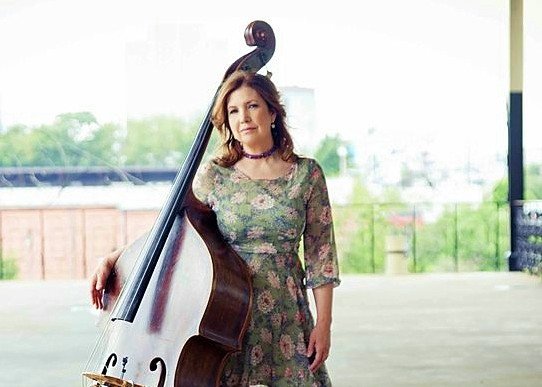 Missy Raines' command of acoustic bass, vocals, and songwriting navigates the amalgam of bluegrass, folk, and Americana music. Missy will be joined by Ben Garnett on guitar, Tristian Scroggins on mandolin, and Avery Merritt on fiddle. Following the concert will be a Q&A session with the audience.
--more--
Duo Almir Côrtes & Gabriel Improta in Virtual Concert Apr 17, 2021 (Sat), 7:00 pm - 8:00 pm Buy tickets online: On sale soon!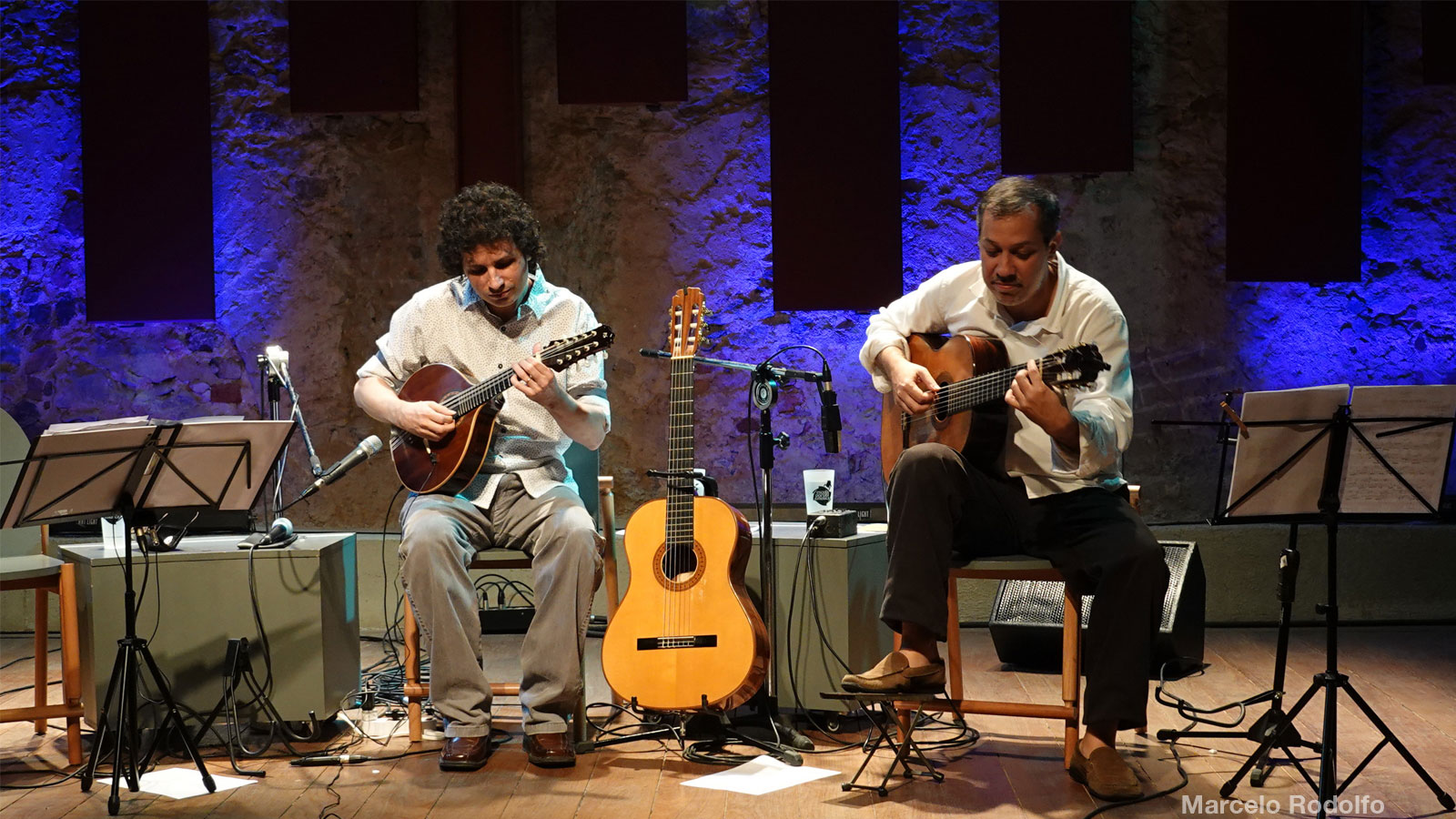 A native of Bahia, Brazil, versatile multi-instrumentalist Almir Côrtes is equally at home on the mandolin, acoustic and electric guitars, the folkloric viola caipira, and the rarely-seen guitarra baiana. He plays and composes in genres that are considered "traditional" or "regional" (choro, frevo, baião, etc), but with a contemporary approach. He will be joined in duet by guitarist Gabriel Improta.
--more--
Full list of our events
Latest News