Corona Virus / COVID-19 Program Updates:
Live Concerts are planned for 2022!
Seattle Folklore Society is very excited for the return of live music to the PNA Community Hall! Join us Saturdays and an occasional Sunday for a wide-ranging array of world-class acoustic music. We will offer a mix of in-person,  online, and hybrid concerts in the coming year – check our website for the latest updates. For in-person shows, SFS will require proof of COVID-19 vaccination for all attendees, and require all (except performers while on stage) to stay masked.  January concerts will have limited live attendance to allow distancing. We will continue to monitor guidelines from Washington State, King County,  and the Phinney Center.
Watch our webite for updates to the calendar and attendance policies. Tickets go on sale 30 days before each concert.  Konnectclub is our partner for ticket sales as well as as our online plarform. In the case of reduced hall capacity or changes in situation, refunds will be available (Places will be reserved in the order purchased if oversold due to changes in hall capacity. Many concerts will also include a livestream or ability to view a recording) 
Seattle Song Circle is flourishing during COVID-19.  We started video conferencing in February 2020, and moved from a dozen people singing together in person to 3 times that from all over.  By the end of July, participants came in from Alaska to Maryland, from Australia to UK and Denmark.  And the weekly sing extended past 11 PDT.  The Seattle Song Circle is meeting 7PM Sundays via Zoom Conferencing, at this link: https://zoom.us/j/358495231 .
SFS new page of virtual sings with events most every day of the week.   
The Emerald City Contra Dance is cancelled until case levels decline and it is felt to be safe.   The organizers will update status of future dances on Seattledance.org The organizers note "We look forward to resuming the dances, but that won't happen soon. We will keep you posted when we get more information." (In the meantime, the Thursday night contra dance has been organizing limited in-person as well as Stay-at-Home virtual dances – see the Lake City Dance  webpage for more info)


Please consider making a donation for artists who have lost income, through the SFS donate link:
You may find the  donate button on our website home page.  If you would like to donate to help compensate musicians who lost income from cancelled SFS or other events, click the"Donate" button and select "Concert" or "Emerald City Contra Dance". You may leave then leave a note to direct it to a specific performer or band. Alternatively on-line proceeds will be divided up between dance bands whose date was cancelled or concert performers who did not receive adequate compensation.
Thanks to Seattle audiences for your support and appreciation of live music.
Upcoming Seattle Folklore Society Events
Squirrel Butter - Special Online Concert Feb 05, 2022 (Sat) - Feb 08, 2022 (Tue), 7:00 pm Buy tickets online: https://knct.club/32SdHvs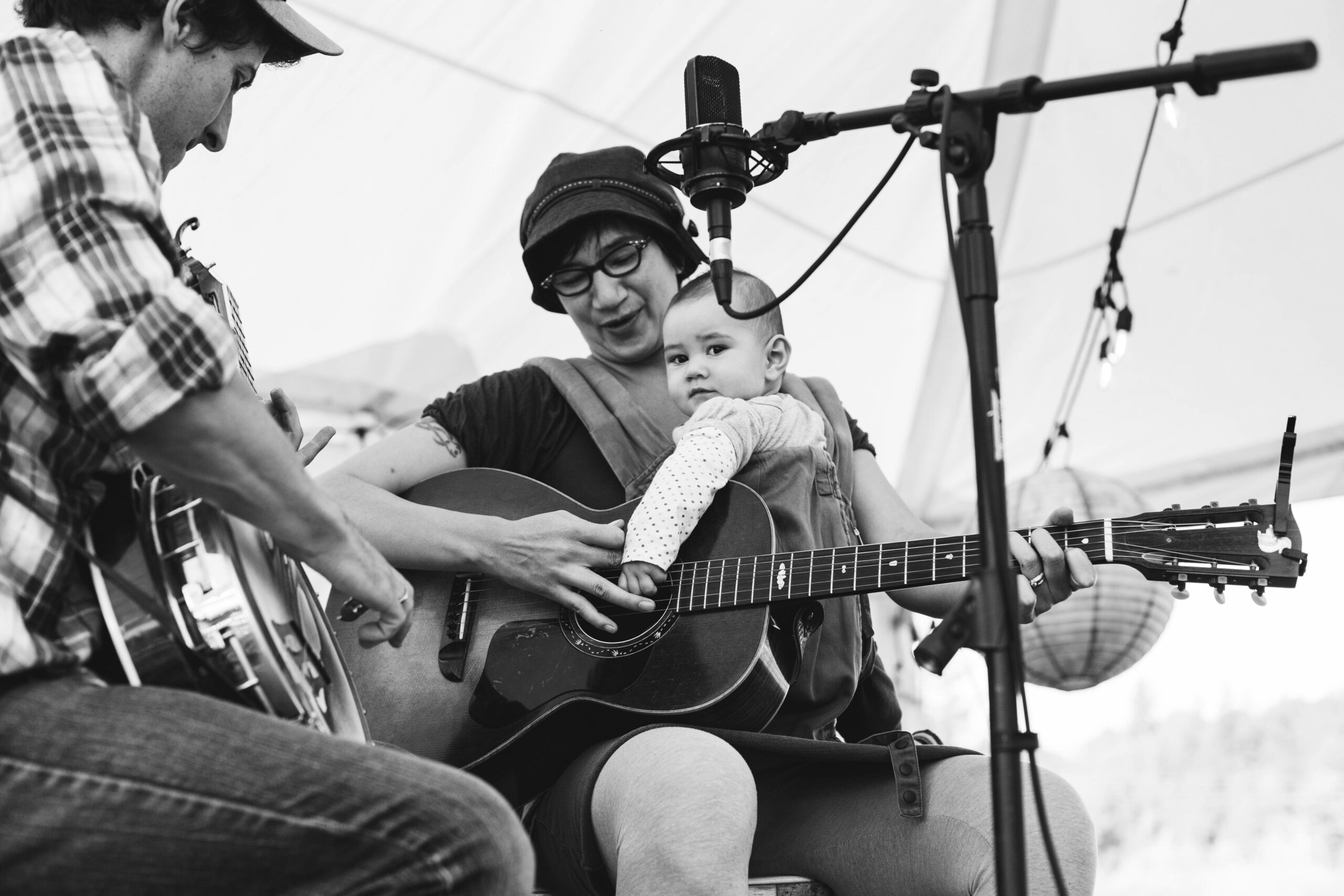 Squirrel Butter, husband and wife duo of Charlie Beck & Charmaine Slaven, started performing together after meeting at a music festival in 2005.  Sharing a deep love of traditional music, they explore the genres of old-time, early bluegrass, blues, country, & cajun while adding their unique perspective to these traditions and threading these influences into their original compositions.  Multi-instrumentalists, they play banjo, guitar, fiddle, steel guitar, step-dance, and sing in harmony. The concert will be available to view on Konnectclub until 6:30 Tuesday night, Feb 8th (but tune into the "live" concert Saturday at 7 if you want to be able to participate in the Zoom reception. A link will be posted at the conclusion of the concert portion). Once you begin viewing the concert, you will then have 24 hours.
--more--
Jim & Susie Malcolm - Special Online Concert Feb 19, 2022 (Sat) - Feb 22, 2022 (Tue), 7:00 pm Buy tickets online: https://knct.club/3FUbddk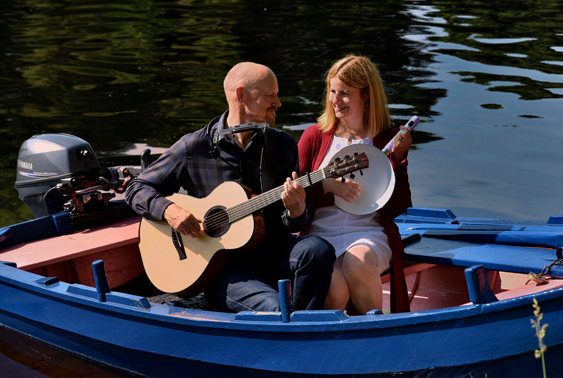 Traditional and contemporary Scottish songs on guitar and harmonicas, entertaining stories, and beautiful harmonies from two of the finest voices in Scotland! The concert will be available to view on Konnectclub until 6:30 Tuesday night, February 22 (but tune into the "live" concert Saturday at 7 if you want to be able to participate in the Zoom reception. A link will be posted at the conclusion of the concert portion). Once you begin viewing the concert, you will then have 24 hours to complete your viewing.
--more--
Miles & Karina ~ Live music with film!  Mar 05, 2022 (Sat), 7:30 pm - 10:00 pm Buy tickets online:
Venue: Phinney Center Concert Hall, Brick Building, 6532 Phinney Ave N, Seattle
Amazingly talented local duo add their musical touches to Buster Keaton's amazing nearly silent film from 1928, Steamboat Bill Jr.
--more--
Lisa Lynne and Aryeh Frankfurter Mar 26, 2022 (Sat) - Mar 29, 2022 (Tue), 7:30 pm Buy tickets online: Tickets on sale February 26
Venue: Phinney Center Concert Hall, Brick Building, 6532 Phinney Ave N, Seattle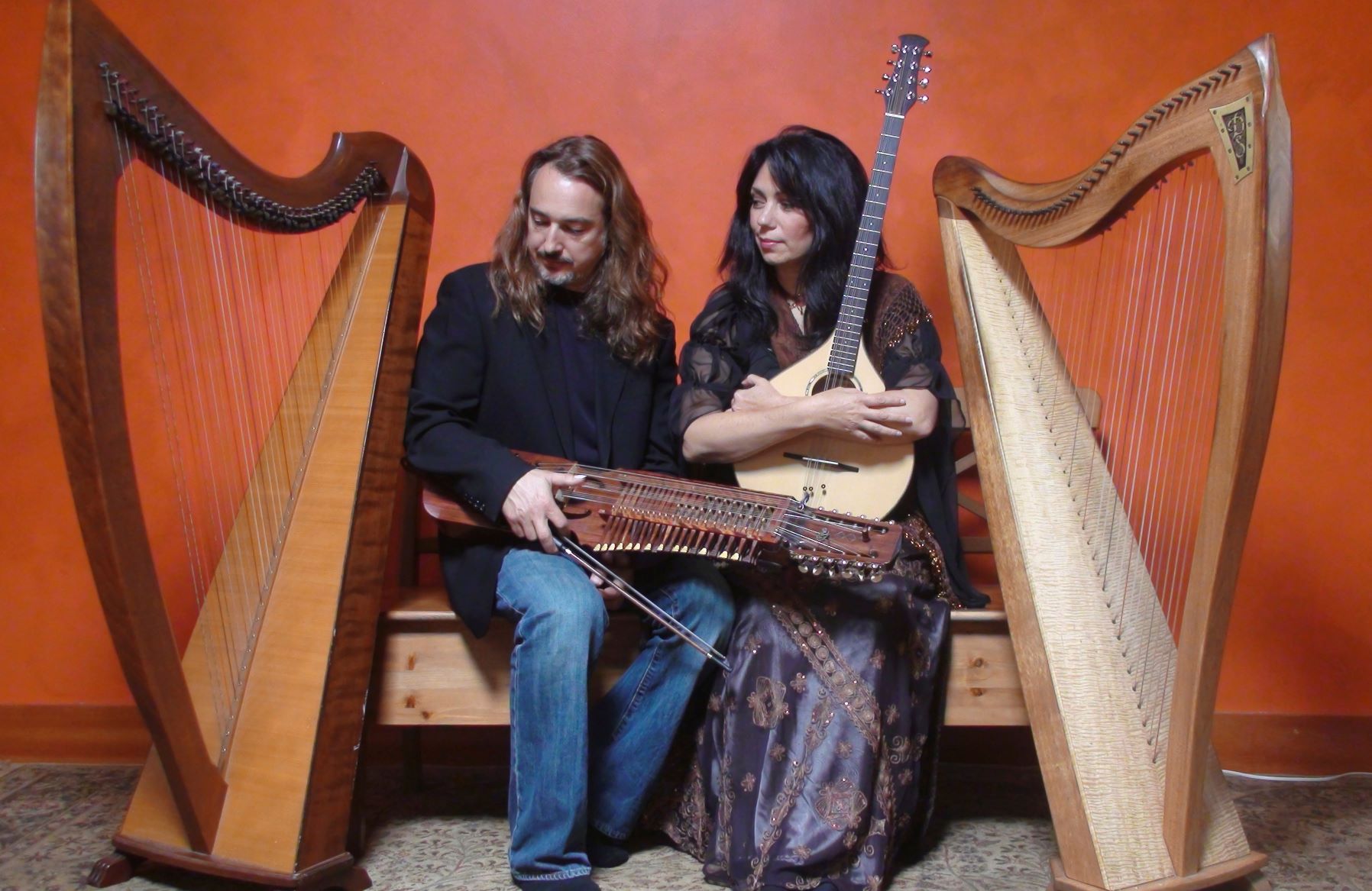 Lisa Lynne & Aryeh Frankfurter perform with two Celtic harps, the rare Swedish Nyckelharpa, Ukranian Bandura, Cittern and more. This concert is Live at Phinney and also online. The audience will hear a unique fusion of music hailing from Celtic and Nordic Traditions as well as heartwarming original compositions. The multi-instrumental duo will present a unique blend of music and tales from their adventures as modern day troubadours.
--more--
Full list of our events
Latest News