We regret that this concert has been cancelled out of concern for the COVID19 virus. We hope to reschedule at a later date.

Seattle Folklore Society has set up a way to help support working artists during this difficult time, when many may face a loss of income from cancellations such as this. From our website (www.seafolklore.org ) click the "Donate" button at the top left of the page. Click on the arrow next to "Use this donation for..." and select Concerts. After you have completed the donation, there should be a comment box to direct your donation to a specific band or performer. If you do not see this, please send us an e-mail to make sure we get the donation to the person or band intended, at concerts@seafolklore.org All money collected will go directly to the artists indicated.

We also encourage you to support our working musicians by buying their CDs and other merchandise!

We thank you for your understanding and hope to see you at future events.
Missy Raines has proven herself without doubt as an iconic bluegrass instrumentalist from her tenure playing with The Claire Lynch Band, Eddie Adcock, Josh Graves, Jim Hurst, Kenny Baker, and Jesse McReynolds to her 7 International Bluegrass Music Association Bass Player of the Year awards.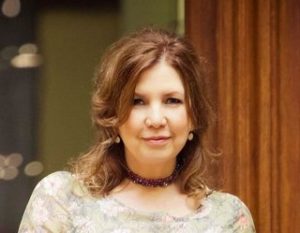 With her newest release, Royal Traveller, Raines has stepped into the spotlight as a songwriter for the first time. The album digs deep into Raines' family life and her upbringing in West Virginia. Featuring previous and current members of her live band, as well as cameos from other bluegrass greats such as Stuart Duncan and Tim O'Brien, the album is a gorgeous look into the perspective, history, and musical influences of one of Nashville's most beloved musicians, Missy Raines.
The stand out track "Swept Away" features the 5 first women to win IBMA instrumentalist awards, Raines, Alison Brown, Sierra Hull, Becky Buller, and Molly Tuttle, and was named 2018 IBMA Recorded Event of the Year.
With her new album, Raines tells her story with a vulnerability and bold honesty that rings clear, spoken through beautiful arrangements and well chosen musical collaborations. With nods to many of the varied and challenging chapters of her life, the songs speak volumes of Raines tenacity and musicianship, and her ability to rise to bluegrass fame despite the various confinements of the times. The listener is presented with a striking window into the up and down ride of Missy Raines.
Royal Traveller is Raines' third album for Compass Records, and the first produced by Compass' owner and founder, and renowned banjo player Alison Brown. "I went into this project with Alison with the mindset that I wanted to stretch myself and see what I could do. I think we achieved what I was looking for, which is something further reaching and bigger than what I would have accomplished on my own," says Raines.
SFS is delighted to bring the Missy Raines Quartet to Seattle.