We regret that worries about the COVID19 Corona virus have made it necessary to cancel the March 14th concert. We hope to reschedule the Downtown Mountain Boys for a future date. Ticket buyers may receive a refund or credit to a future concert.




Seattle Folklore Society has set up a way to help support working artists during this difficult time, when many may face a loss of income from cancellations such as this. From our website (www.seafolklore.org ) click the "Donate" button at the top left of the page. Click on the arrow next to "Use this donation for..." and select Concerts. After you have completed the donation, there should be a comment box to direct your donation to a specific band or performer. If you do not see this, please send us an e-mail to make sure we get the donation to the person or band intended, at concerts@seafolklore.org All money collected will go directly to the artists indicated.




We also encourage you to support our working musicians by buying their CDs and other merchandise!

We thank you for your understanding and hope to see you at future events.


For over two decades The DownTown Mountain Boys, based in Seattle,Washington, has been the Pacific Northwest's most exciting and accomplished bluegrass band.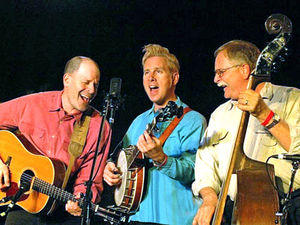 Veteran bluegrassers and recording artists
Terry Enyeart (bass, lead and harmony vocals), Dave Keenan (banjo, fiddle,
lead and harmony vocals), Don Share (guitar, lead and harmony vocals),
Tom Moran (Mandolin) and Mary Simkin-Maass (fiddle and vocals), seen for
years in such popular Northwest bands as

Ranch Romance

,

Rural Delivery

,
Rainy Pass

, and

Who's Driving?

, have come together in a match made in
musical heaven. Take three-part harmonies that send shivers up your spine,
add dazzling instrumental firepower, and you have the sound of

The
DownTown Mountain Boys

.
An exciting combination of tight harmonies and red-hot picking .
. . .
An entertaining, engaging, and witty stage show
. . .
A repertoire that spans beloved standards and high-quality original material
. . .
Victory Review calls The DownTown Mountain Boys "the cream of Seattle-
area pickers, top teachers, session musicians, and musicologists."