Jan 16, 2016 (Sat) / 7:30 pm - 10:00 pm
Buy Tickets here:
Venue: Phinney Center Concert Hall, Brick Building, 6532 Phinney Ave N, Seattle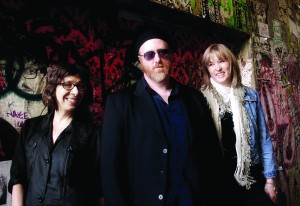 ****TONIGHT'S CONCERT IS SOLD OUT!!!!***********
SFS is thrilled to start 2016 off right with Seattle's own Uncle Bonsai! There is nothing like an evening with Arni Adler, Patrice O'Neill, and Andrew Ratshin singing their hilarious and mind-boggling lyrics to amazing harmonies and catchy, catchy melodies.
Advance tickets for this show are $18 ($2 discount for members, students and seniors), $9 for youth. Day of show tickets at the door, if still available, will be $2 more. CLICK here to order tickets.
WATCH Uncle Bonsai "Problems in the First World"
LISTEN to Uncle Bonsai tracks on their website (select "MUSIC" or "VIDEOS")
"…humorous, warm, exhilarating, creative and politically courageous. It's exciting to play their music; it makes me happy." – Fred Herskowitz, WBAI, NY
"…superb in singing its own witty, arch and hugely entertaining songs…stunningly perceptive and often hilarious." – Wayne Johnson, Seattle Times
"…hilarious and very entertaining, through perfectly meshed voices and acoustic guitar. Every piece is a gem; each has the same kind of quirky sardonic edge that Loudon Wainright III and the Roches work has." – Greg Quill, Toronto Star