May 07, 2022 (Sat) - May 10, 2022 (Tue) / 7:30 pm - 10:00 pm
Buy Tickets here: https://knct.club/35O4wxF
Venue: Phinney Center Concert Hall, Brick Building, 6532 Phinney Ave N, Seattle
(UPDATE – Though advance tickets sales have cut off for the in-person show, there will be tickets available at the door for tonight (Saturday)'s concert. See prices below – cash or check only) The in-person concert at the Phinney Center takes place from 7:30pm until approximately 10pm on Saturday, May 7th.
Online viewing tickets will also be available for this show, with viewing allowed until 7pm Tuesday, May 10th. Once viewing has begun, it is possible to continue or re-watch for a 24 hour period within this time
Tall Poppy String Band is a brand new Old Time trio featuring fiddler George Jackson, guitarist Mark Harris, and banjoist Cameron DeWhitt. Drawing from the deep well of American string band music, Tall Poppy String Band approaches tradition with playful curiosity; each performance more a discussion than a statement. Whether they're chasing the elusive downbeat of a source recording, playing with the pronouns in a bluegrass standard, or challenging the assumed roles of their instruments, Tall Poppy String Band endeavours to prove that tradition is still being written.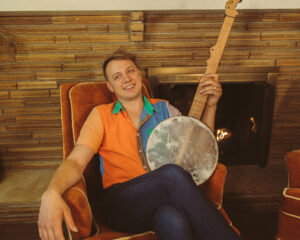 Cameron DeWhitt is a clawhammer banjoist based in Portland, Oregon, named by R.D. Eno of Banjo Newsletter as being "…among the finest clawhammer banjo players alive." They are the innovator behind pitchfork banjo, a three-finger clawhammer technique that allows for a degree of melodic and rhythmic freedom that is rarely seen in old time banjo playing. Cameron is also the creator and host of Get Up in the Cool, a weekly old time music and interview podcast featuring conversations and musical collaborations with some of the most influential traditional musicians working today.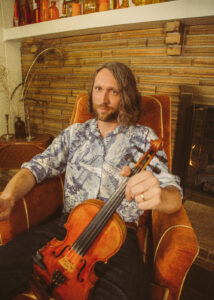 George Jackson is a New Zealand-born fiddle player based in Nashville, Tennessee. He is known for Time and Place, his acclaimed 2019 album of original old time fiddle tunes (from which sprang the old time viral hit "Dorrigo") and now Hair and Hide, his new collection of fiddle/banjo duets with some of the brightest stars of the banjo world. George has toured both as a band leader and with such artists as Jake Blount, Front Country, Peter Rowan, Missy Raines, and many more. He is the three-time winner of the Australian National Bluegrass Championship on fiddle, and the recipient of the 2019 Mike Auldridge composition award from the DC Bluegrass Union.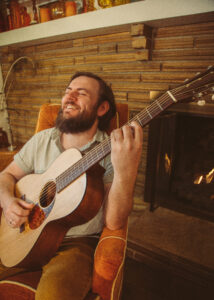 Mark Harris
 is a guitarist based in Fort Collins, Colorado. Originally from Australia, he has made a name for himself by rethinking the role of the guitar in old time music, developing a style of melodic playing that recreates the droning, driving sound characteristic of old time fiddle and banjo. In 2020 Mark released his debut album Old Time Guitar, a collection of fifteen solo guitar instrumentals that showcase his groundbreaking approach. His music has been featured on The Bluegrass Situation and the podcast Relax Your Grid (with Matt Brown).
Ticket Type

Advance

At Door

In Person-General

$22

$24

In Person-SFS/PNA member,
fulltime Student, or Senior 65+

$20

$22

In Person-Youth (6-17)
$10

$10

ONLINE Only (General)

$20

ONLILNE Only (Super Supporter)

$30

ONLINE Only (Need-based Discount)

$12

Add-on to in-person ticket for online viewing
$5