Dec 19, 2015 (Sat) / 7:30 pm - 10:00 pm
Buy Tickets here:
Venue: Phinney Center Concert Hall, Brick Building, 6532 Phinney Ave N, Seattle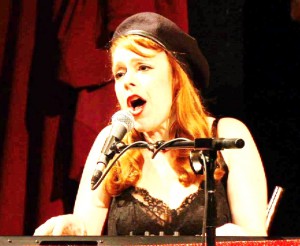 Sugar and spice, naughty and nice – come see this year's special Seattle Folklore Society holiday concert, the Sugar & Spice Holiday Cabaret on Saturday, December 19.
Enjoy an evening of rich, bluesy vocals and end-of-year cheer from singer-songwriter-actress Angie Louise, who City Arts Magazine calls, "a singer, songwriter, actress and comedienne with fearsome chops." Louise dishes out a soulful musical menu of seasonal treats, serving up her own wry and witty songs alongside off-Broadway satire, eccentric childhood cartoons, frolicsome funk from around the world, and offbeat favorites by Tom Waits and Joni Mitchell. A musician and writer, she's penned screenplays and songs for two award-winning feature films: Gory Gory Hallelujah, in which she also starred, and Switchmas, starring Elliott Gould.
Joining Louise on holiday harmonies and extra helpings of sass are guest artists Marcus Wolland, singer/clarinetist Charles Crowley, and LaWanda DuPree.
Marcus Wolland has appeared in various productions and venues throughout the Greater Seattle area – the Bellevue Civic Opera, Showtunes! Theatre Company, Lyric Light Opera of the Northwest, Centerstage Theatre, Eastside Musical Theatre and the Village Theatre. Most recently, he's been seen on the cabaret stage of Egan's Ballard Jam House and is vocalist for the B-52s tribute band, Hot Lava.
Charles Crowley has performed for many years in musical theater, cabaret, opera and operetta productions, and as a clarinetist in many instrumental ensembles. Favorite roles have included Reverend Crisparkle in Drood, Ruben in Joseph, Captain Corcoran in HMS Pinafore, Kodaly in She Loves Me, and Cinderella's Prince/The Wolf in Into the Woods.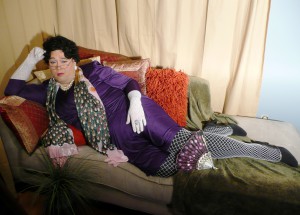 LaWanda DuPree, a "Jazz Matron" from New Orleans, has been entertaining Seattle audiences since 2004 with her patented brand of brass and sass. She has appeared in Thumper's Oak Room, Crepe de Paris, Little Red Studio, Theatre Off Jackson, Re-Bar, Egan's Ballard Jam House and has emceed for Tacoma's First Night Celebration.
Get advance tickets at sugarandspicecabaret.brownpapertickets.com or at upcoming SFS concerts. Advance tickets are $16, ($2 discount for members, students and seniors), $8 for youth. Day of show tickets at the door are $2 more for adult tickets.