Apr 30, 2016 (Sat) / 7:30 pm - 10:00 pm
Buy Tickets here:
Venue: Phinney Center Concert Hall, Brick Building, 6532 Phinney Ave N, Seattle
* THIS CONCERT HAS SOLD OUT IN ADVANCE *
(Reilly & Maloney will return for area performances in the summer and fall)
Beloved folksinging duo Reilly & Maloney are giving it one more year.  After health complications scuttled plans for 2015 to host the swansong, 2016 gets the call with the pair feeling good.  (TICKETS – SOLD OUT)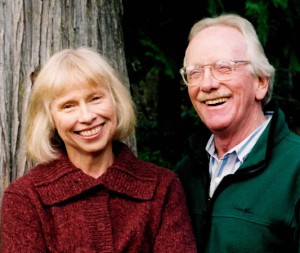 In their own words:
" We feel that our commitment to our act and to each other has been an enduring blessing but that this is the right time to retire our partnership as we have known it.  We have had a good run, and now it's time to close the show.  With heartfelt thanks,
~ David & Ginny "
Through the 1970s and '80s there was no hotter act around Seattle than Ginny Reilly & David Maloney, two singer/songwriters whose rich harmonies and tireless performance schedule cultivated legions of fans throughout the region.  Taking hiatus in the '90s, the pair reunited in 2000 to discover that their audience was very much still with them.
The songs and voices remain strong, 46 years after their first meeting in San Francisco.  Come send them off right!
http://sfs-rm2016.brownpapertickets.com/