SFS presents an evening with four talented local songwriters at a special nice-price ticket cost:
LESLIE BRALY
Leslie Braly was born in Mobile, AL, where she honed her craft playing in bars and honky-tonks around the state. Her writing style is rootsy Americana, heavily influenced by literature and her southern upbringing. Leslie relocated to Washington State with her husband in 2000, and a couple of kids later ventured into the Seattle music scene. Today you can find her in several projects around town; most often with her band, Pineola.
MEGAN KRANTZ
Megan Krantz is a Seattle native who has, admittedly, relocated at least twice for the sake of music. A self-taught guitar player, solid believer in voice lessons, and lover of all things creative, Krantz recently released her first R&B/soul/pop-styled EP titled "Love Songs In The Desert" featuring an impressive ensemble of musicians (and friends).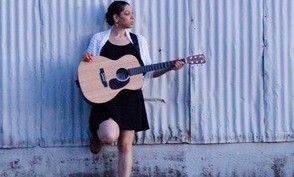 LUCIEN LA MOTTE
As a composer, Lucien La Motte is interested in creating sonic environments influenced by folk melodies, jazz improvisation, and 20th-century harmony. Though most heard in jazz combo settings, he also plays guitar and pedal steel with Joy Mills Band, Silverhands, Eric Miller & the Easy Winners, and Tommy Town. His current release is "Crazy In My Step."
CHRIS POAGE
Singer/songwriter/multi-instrumentalist Chris Poage's ever-broadening understanding of musical traditions, instruments, and genres is apparent in his wide-ranging original Americana and folk music. Poage has self-produced several albums and contributed to many more as a co-writer and arranger. He has been featured on-stage with Melissa Etheridge and performed at festivals all over the world like Bumbershoot, HIFA (Zimbabwe), and the Schoppingen Blues Fest (Germany). The Chris Poage Band is preparing to release their debut album in 2019.