Tickets will be available at the door tonight: $20 general/ $18 SFS or PNA member, student, or senior 65+/ still only $9 Youth age 6-17 – payable by check or cash only.

Join us for special night of Irish music with Irish duo John Whelan and Dale Russ.     John is one of the best Irish button accordion players living in the United States, with a long and stellar career that includes 7 All-Ireland Championships.  He grew up in London in a household steeped in Irish Traditional music.  He recorded his first album, Pride of Wexford, at the age of 14.   John moved to America in 1980 and it did not take long for him to establish himself in the Irish music scene her.   He recorded his first highly regarded US album with Eileen in 1987 called 'Fresh Takes.' John and Eileen toured the US and Canada and were awarded the duo of the decade by Earle Hitchner, writer for the Irish Echo and Wall Street Journal.
John went on to sell close to one million CDs and appeared on the Late Night with Conan O'Brien, Fox After Breakfast with host Tom Bergeron and his music could be heard on such TV shows as Sex In The City, History's Mysteries and History Detectives. John has also appeared in two motion pictures, Gods and Generals with Robert Duvall and Ang Lee's, Ride with the Devil.
Today John still performs with the John Whelan Band and has recently teamed up with his old pal Brian Conway forming the group Gailfean, which also features Máirtin De Cógáin and Don Penzien. Gailfean has recently released a new CD.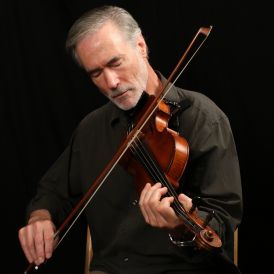 Dale has enjoyed a long career of performing the fiddle both in the United States and abroad and has an extensive background in fiddle instruction.  He began playing the fiddle in 1973 when he moved to Washington State.  Dale has taught many fiddle workshops and fiddle camps including Lark in the morning and the festival of American fiddle tunes.  As a performer, Dale has enjoyed touring with the Suffering Gaels and Jody's Heaven which has toured in Japan.
https://www.youtube.com/watch?v=IQk0MX9mFOo