Sep 19, 2015 (Sat) / 7:30 pm - 10:00 pm
Buy Tickets here:
Venue: Phinney Center Concert Hall, Brick Building, 6532 Phinney Ave N, Seattle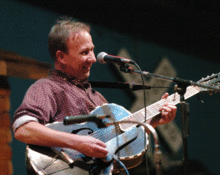 We are delighted to have John Lilly open our Fall concert season! John Lilly's original, traditional, and classic country music hits home and rings true. From hidden masterpieces by Hank Williams, Jimmie Rodgers, and the Louvin Brothers to ancient folk ballads and creative original songs, he presents music of unusual depth and sincerity.
Advance tickets are $16, ($2 discount for members,students and seniors), $8 for youth. Day of show tickets at the door are $2 more for adult tickets. Tickets are available here.