Mar 24, 2018 (Sat) / 7:30 pm - 10:00 pm
Buy Tickets here: https://bpt.me/3208755
Venue: Phinney Center Concert Hall, Brick Building, 6532 Phinney Ave N, Seattle
 John Gorka continues to tour 100+ shows each year to spend time with his dedicated fans in the US and Europe. His rich baritone signature voice, nuanced guitar, keyboard, others strings and harmonica, are complements to his insightful and thoughtful songwriting. His dry and self-deprecating sense of humor seal the night for those attending. Time well spent – check!
Originally from New Jersey, John is a world-renowned singer-songwriter who got his start in the late 1970s at a neighborhood coffeehouse in eastern Pennsylvania while in college. The folk-inspired acoustic music inspired him, and before long he was performing his own songs – mostly as an opener for visiting acts. Soon he started traveling to New York City, a powerful source of education and encouragement. Folk meccas like Texas' Kerrville Folk Festival (where he won the New Folk Award in 1984) and Boston followed, and his stunningly soulful baritone voice and original songwriting began turning heads.
He released his first album in 1987, receiving popular and critical acclaim, followed quickly with five albums in seven years. His albums and his touring (over 150 nights a year at times) brought new accolades for his craft. His rich multifaceted songs full of depth, beauty and emotion gained increasing attention from critics and audiences across the country, as well as in Europe where his tours led him through Italy, Belgium, Scotland, Ireland, Holland, Switzerland and Germany. He also started sharing tours with many notable friends—Nanci Griffith and Mary Chapin Carpenter among them.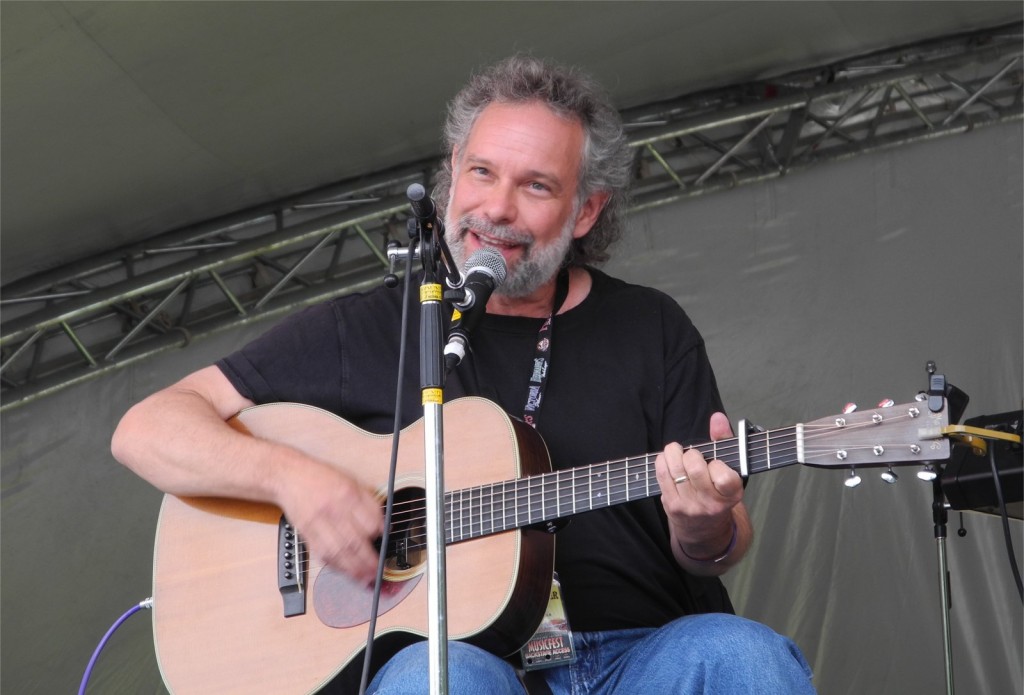 In 2010, he also released an album with his friends and Red House label-mates Lucy Kaplansky and Eliza Gilkyson under the name Red Horse. Getting high praise from critics and fans alike, it landed on the Billboard Folk Charts and was one of the most played albums on folk radio.
Many well-known artists have recorded and/or performed John Gorka songs, including Mary Chapin Carpenter, Nanci Griffith, Mary Black and Maura O'Connell. John has graced the stage of Austin City Limits, Mountain Stage, eTown, and has appeared on CNN.
Hearing people shout out requests for songs he wrote years ago is something he enjoys, whether it happens in Fort Worth or the Netherlands. Gorka's most beloved songs are an enticing mixture guaranteed to make you laugh or cry. The former includes "I'm From New Jersey" and "People My Age". He also hears frequent requests for such poignant antiwar ballads as "Let Them In" and "Temporary Road" and for a longtime favorite, "I Saw a Stranger with Your Hair," an expression of longing. — Michael Granberry, Dallas News
Amelia K Spicer will open for John.
John  performing Outnumbered:  https://www.youtube.com/watch?v=H-m2o-j9j6I