May 21, 2016 (Sat) / 7:30 pm - 10:00 pm
Buy Tickets here:
Venue: Phinney Center Concert Hall, Brick Building, 6532 Phinney Ave N, Seattle
Award-winning traditional Irish musicians Colleen Raney and Hanz Araki will be joined by guitarist Cary Novotny for an exclusive tour of the Pacific Northwest in May 2016.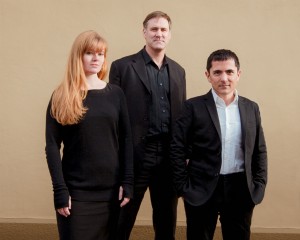 Among the finest interpreters of traditional songs of her generation, Colleen Raney recently released her fourth album, titled Here This is Home, recorded in Dublin, Ireland over the summer of 2013.  Colleen grew up inspired by the Irish and Scottish songs and tunes in the rich Irish community in Seattle, Washington.  Her four solo CDs have staked her claim as a serious presence in Celtic music today and provoked Hearth Music to enthuse, "Singing with a deep love for the tradition and the dark poetry of Celtic song, Colleen has been drawing new life from old ballads and renewing our love for Celtic music." Irish Music Magazine recently called Raney "among the best in her genre." www.colleenraney.com
Internationally recognized flute player and singer Hanz Araki is known for his fresh and innovative approach to traditional Irish and Scottish music.  The son of a Japanese shakuhachi Grand Master, Araki Kodo V, and a Scots-Irish mother, his musical sensibility is both inspired and disciplined and has made him a household name from the UK to Japan.  In his 25 year career, Araki has earned the praise of the international music community including Fatea Magazine, who raves "(His) musicianship is superb …achingly beautiful; a real delight."  Irish Music Magazine writes that Araki is "an Irish music phenomenon in West Coast America." www.hanzaraki.com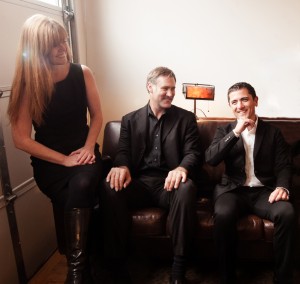 Cary Novotny's distinct style of guitar playing has made him one of the most sought after accompanists in traditional Irish Music.  After immersing himself in Bluegrass, Country, Folk, and Classical guitar styles, Cary discovered a deep love for Irish music and turned his attention to the songs and tunes of the tradition, which he quickly mastered.  In his 20+ year career, he has recorded and performed with many great Irish musicians worldwide, including Kevin Burke, The Bridies, Johnny B. Connolly, Larry Nugent, and the touring Irish dance show "Celtic Legends."
Advance tickets are: $18 general admission; $16 for SFS/PNA members, seniors, students; $9 youth. Tickets at the door will be $20/$18/$9. Advance tickets are available here: sfs-araki-raney-novotny.brownpapertickets.com or at any of our concerts before this show.
Doors are open to the public at 7 PM for this 7:30 show.