We regret that this tour has been cancelled out of caution for the Coronavirus COVID19. We plan to reschedule these performers for May 2021. Please consider supporting working musicians at this time by purchasing CDs and other merchandise from thie websites. Please take a look at Gerry's new project here and consider giving him some of your support! www.gerryoconnor.net/post/kickstarter-campaign-gerry-and-gille-s-new-live-album
Seattle Folklore Society proudly presents traditional Irish Fiddler Master and 2018 Bardic Award Winner Gerry O' Connor in concert with accomplished guitar accompanist Richard Mandel.
Gerry is a numerous All Ireland Title winner, and four-time winner of the Fiddler of Oriel competition, and has played with legendary bands Planxty, the Bothy Band, De Dannan, and the Chieftains.
Gerry O' Connor is one of the Masters of Irish fiddle music. Gerry grew up in the town of Dundalk, County Louth in a family of musicians, dancers and singers. His mother Rose taught Gerry and his siblings at home and she continued to teach from there for the next 40 years. His father Peter was a singer whose seven uncles all played music. From an early age Gerry was involved Irish music and dance, winning numerous All Ireland titles between 1967 and 1973 in a range of formations including duet, trio and four Céili Band titles.
Playing with Michael Coleman's contemporary John Joe Gardiner in the 1970's formed Gerry's style of music, focusing on the fluid and ornamented lyrical fiddle playing of the great Sligo masters. His own background in step dancing translates into a vibrant pulsating dance music for which he is noted; today he is regarded as one of the great players of his generation.
 He has played and recorded  with such highly-regarded groups as Lá Lúgh (Eithne Ní Uallacháin, Sony Music) and Skylark  (Len Graham, Gary O'Briain MairtinO'Connor), recording four CDs on the Claddagh label. Gerry has toured and recorded with members of all the legendary groups including Planxty, Bothy Band, De Dannan, Boys of the Lough and Chieftains.  Lá Lughs album "Brighid's Kiss"  was voted Album of the Year 1996 by readers of the Irish Music Magazine.   His solo album "Journeyman" was counted in the top five Albums of the year 2004 by the Irish Times. This critically acclaimed  solo album, co-produced with his son Dónal (At First Light), was heralded as a significant milestone in recording the music of the "Oriel" region of South Ulster.
His 2006 live album "In Concert" recorded with Gilles le Bigot  (Barzaz, Skolvan) was a celebration of the cultural links between Ireland and Brittany. This duo has toured continually for the last 14 years.   During 2006-7 Gerry recorded and toured with TheIrish Baroque Orchestra under the direction of Elizabeth Wallfish, recording Ardee Dances, a piece commissioned for Irish Fiddle and Baroque Orchestra and written by Rachel Holstead. Gerry continued to perform with Wallfisch in the Wandering Fiddlers project performing at the Wigmore Hall and the Brighton Early music Festival.
"Jig Away the Donkey", an album  focusing on the Music and Song of South Ulster with Martin Quinn and Gabriel McArdle, was released in 2010 and in 2010 also Gerry produced an album of Fermanagh musician Séan Nugent's compositions. "The High Hills of Larghy". Featuring many of Seans students , music friends and family. From 2005 -2010 he taught Traditional Music Performance at Dundalk Institute of Technology, during which time he completed a Masters by Research on  Luke Donnellan's Dance Music of Oriel. (2008) In 2011 he produced  "I Have Travelled this Country" documenting 123 mostly unrecorded  songs of Boys of the Lough musician Cathal McConnell.
A four times winner of The Fiddler of Oriel competition, Gerry has recently adjudicated the same competition and also the Gael Linn sponsored Siansa and RAAP /RTE sponsored Breakthrough competitions. He was co-founder and first Artistic Director of Ceol Chairlinn, an annual teaching festival in Carlingford , Co Louth.  He is also the Traditional Arts coordinator  at the newly established Creative-Connexions Irish/Catalan Arts festival in Sitges
In 2018 Gerry released a new solo album "Last Nights' Joy", receiving the prestigious rating of 4 stars from the Irish Time. Recently, Gerry has edited a book of music, The Rose in the Gap, which is a collection of music from his region of Ireland, the Oriel District.
He teaches fiddle at the Willie Clancy Summer school and at master-classes throughout Europe. When at home Gerry works as a violin maker/restorer.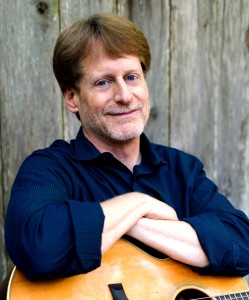 Richard Mandel fell into the well of Irish music in the mid-'90s and was soon driving every session he could get into.  As a first-call accompanist, Richard has performed with legendary Irish musicians including Paddy Keenan, Jimmy Keane, Gerry O'Connor, Mick Maloney, Paddy O'Brien, Tony DeMarco and many others.  Richard plays in the trio Three Mile Stone with mandolinist Marla Fibish and fiddler Erin Shrader.  Three Mile Stone released its debut CD, produced by John Doyle, in 2010 and has received rave reviews.

We gratefully acknowledge the support of Culture Ireland in making Gerry O'Connor's US tour possible.