SFS presents a special showcase featuring four notable fiddlers living in the Northwest. Hosted by Vivian Williams, the format for the show will be similar to the Fiddlers Showcase Concerts at the Folklife Festival – a sampling of short sets from some of the Northwest's finest.
Here's what you have to look forward to:

Ramon Selby grew up in Casper, Wyoming and played fiddle in his family band for square dances and other shows. He has a host of fascinating tunes from his family's repertoire, some very complicated waltzes for example, tunes he learned from his teacher, fiddler Jack Blakely, and many more tunes he learned from the legendary Hugh Farr, fiddler for the Sons of the Pioneers, who was a family friend and frequent visitor to the Selby household. Ramon was a 2012 inductee into the Northwest Western Swing Music Society Hall of Fame. Ramon will play with long-time accompanist Alan Troupe on guitar.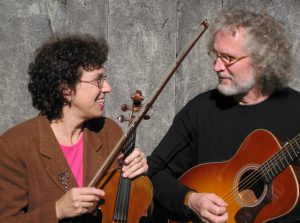 Lisa Ornstein met Franco-American fiddler Louis Beaudoin, and this musical friendship led her to Quebec in 1978. She played for twelve years with Quebec's internationally renowned traditional supergroup La Bottine Souriante, spent countless hours visiting with older musicians and playing in kitchens and dance halls, and also squeezed in a master's in folklore on the life and music of master fiddler Louis "Pitou" Boudreault. She has become an outstanding interpreter of the traditional music of French Canada. Ace guitarist Dan Compton (Portland, OR) will play with Lisa for this concert.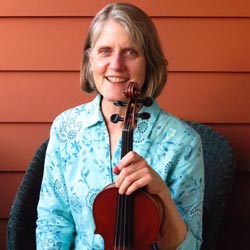 Karen England discovered Cajun music in 1978 at Fiddle Tunes, when fiddler Dewey Balfa and accordionist Marc Savoy were on staff. She traveled to Louisiana and played with such luminaries as Nathan Abshire, Michael Doucet, Doc Guidry, Dennis McGee, Sady Courville, D.L. Menard, and Wallace "Cheese" Read. That same year, she helped found Seattle's first Cajun band, How's Bayou, which was popular in the Pacific Northwest for more than twenty years.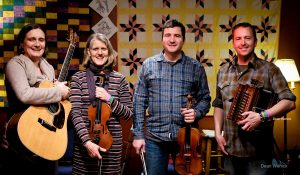 One of the Northwest's finest Cajun fiddlers, Karen  will play tonight with her current band, Touloulou (Elena Delisle – guitar, John Hurd,- accordion, Steve Perry – fiddle)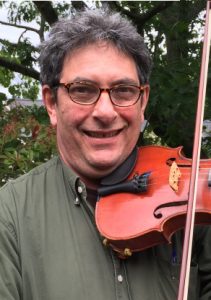 Armin Barnett first got excited about traditional music at age 10 in Chicago when he heard a Stanley Brothers instrumental record on the radio, and began playing banjo shortly thereafter.  Since the 1960's he has immersed himself in the southern fiddle styles of Franklin George, Tommy Jarrell, and John Summers. He played for years with two of the Northwest's premier old time string bands, the Gypsy Gyppo String Band and the Hurricane Ridgerunners. In 1993 his other band, the Queen City Bulldogs, won the band competition at Clifftop, WV.  Armin will be joined by Bill Meyer on guitar and banjo for this concert.
.

The concert takes place at the Phinney Neighborhood Center Community Hall. Doors open at 7pm for seating.  Advance tickets are $20/ $18 for SFS or PNA members, students, or seniors/ $10 Youth (age 6-17), available through Brown Paper Tickets or in person at other SFS shows. At the door, remaining tickets will be $2 more for adults ($22/$20/$10), payable by cash or check.