Apr 01, 2023 (Sat) / 7:30 pm - 10:00 pm
Buy Tickets here: https://knct.club/3SCjsCV
Venue: Phinney Center Concert Hall, Brick Building, 6532 Phinney Ave N, Seattle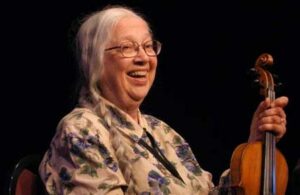 Vivian Williams was one of the founders of the Seattle Folklore Society, an amazing fiddler, composer of tunes, documentarian,  and teacher and mentor to many. She chronicled the music of many fiddlers who contributed to the NW music community. Vivian passed away on January 6, 2023 at the age of 84.
On April 1st, SFS presents a special showcase in Vivan's honor. Featuring four outstanding local fiddlers, it's sure to be an evening to remember! Here's a look at what you have to look forward to from each of our fiddlers:
Ramon grew up in Casper, Wyoming and played fiddle in his family band for square dances and other shows. He has a host of fascinating tunes from his family's repertoire, some very complicated waltzes for example, tunes he learned from his teacher, fiddler Jack Blakely, and many more tunes he learned from the legendary Hugh Farr, fiddler for the Sons of the Pioneers, who was a family friend and frequent visitor to the Selby household. Ramon was inducted into the Northwest Western Swing Music Society Hall of Fame in 2012, and the Western Swing Society Hall of Fame in Sacramento CA, in 2021. Ramon will play with long-time accompanist Alan Troupe on guitar.
Stuart Williams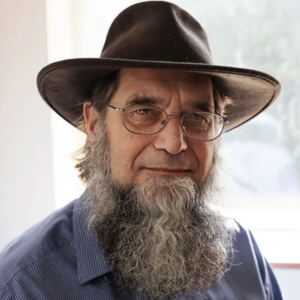 Inspired by local traditional fiddlers as a teenager in southwestern Michigan, Stuart took up the fiddle in the early '70's. Since then, he has played fiddle for old time country, square and contra dances in the Northwest for over 50 years; from Flash in the Pan in the '70's to Pleasures of Home in the '90's and Wink at the Moon in more recent years. Stuart and Vivian both learned many of their tunes from local old time fiddlers, and for the showcase he'll be emphasizing that shared repertoire along with tunes he learned from, played with, or otherwise associates with Vivian—including some of Vivian's own compositions. Stuart will be joined by his long-time musical buddies: Rich Levine on guitar and David Cahn on mandolin and accordion.
Devon lives in Shoreline and specializes in French-Canadian and specifically Acadian fiddling. For his Tune of the Week series on YouTube, he's been resurrecting old tunes from the Canadian Maritimes, Québec, and France and bringing them to light. For the showcase, he'll be highlighting the contributions of Vivian and Phil Williams Voyager Records to French-Canadian tradition, specifically playing tunes from fiddlers like Louis 'Pitou' Boudreault, Gerry Robichaud, Phil Cook, Joe Pancerzewski and more! He'll be joined by his father Louis on accordion and his wife Dejah on piano and guitar.
We regret that due to unforeseen circumstances Jamie and Jim Fox are not able to be part of this Saturday's showcase as originally planned. We hope to have Jamie back at a future time. We are adjusting the program and will still have a good night of music to remember Vivian.
Father and daughter duo, Jim and Jamie, hail from Fort Belknap Indian Reservation, Montana – home of the Aaniih and Nakoda tribes. Local fiddler Fatty Morin showed the Fox's the tunes and tradition by joining house sessions and sitting next to him at the local dances. Métis fiddle music is a mixture of Celtic, French, and Native American cultures. Jamie and her family have been fortunate to play with master traditional Métis fiddlers Jimmie LaRocque and Mike Page of the Turtle Mountain reservation, and Johnny Arcand of Saskatoon. The Fox Family met Vivian and Phil Williams in Montana and built a friendship on traditional music of the Northwest. They will dedicate the tunes they enjoyed playing with them over the years.
Ticket Type

Advance

At Door

In Person-General

$22

$24

In Person-SFS/PNA member,
fulltime Student, or Senior 65+

$20

$22

In Person-Youth (6-17)
           $10

$10