Feb 13, 2016 (Sat) / 7:30 pm - 10:00 pm
Buy Tickets here:
Saturday, February 13:  Advance ticket sales through Brown Paper Tickets will end at noon today.  There are seats available so come to the concert tonight and purchase tickets at the door. – Producer
Eli West will release his new solo recording, The Both, on February 25.  In anticipation of this release, he will play at the Phinney Neighborhood Center on Saturday, February 13.  John Reischman will be joining him on mandolin.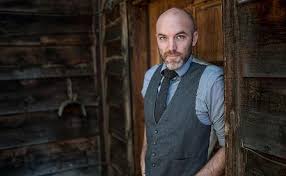 Eli writes, "I have taken ballads of significance to my musical growth over the last two years and recorded two versions of each.  In parallel, this record is a tribute to my two grandfathers: Men of differing world views, both in pursuit of meaning and family."
The recording includes Reischman, a Vancouver BC mandolin legend, along with well-known jazz guitarist Bill Frisell, ballad singers Anna & Elizabeth, Dori Freeman and more.
Eli West is one half of the acclaimed duo Cahalen Morrison & Eli West.  They have been featured on NPR, Folk Alley and have toured extensively in the United States and the British Isles, releasing three records to date.
Get tickets in advance at http://www.brownpapertickets.com/profile/2149