Oct 24, 2015 (Sat) / 7:30 pm - 10:00 pm
Buy Tickets here:
Venue: Phinney Center Concert Hall, Brick Building, 6532 Phinney Ave N, Seattle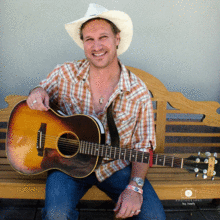 Advance tickets are $16, ($2 discount for members,students and seniors), $8 for youth. Day of show tickets at the door are $2 more for adult tickets. Tickets are available here .
Award Winning songwriter Dan Weber has been described as the classic mid-life overnight sensation.  He is a gifted storyteller and inspiring performer and in 2014 he won 2nd place in the prestigious Woody Guthrie songwriting contest. Dan is honored to be a rare 3-time finalist in the legendary Kerrville Folk Festival New Folk  competition.
An ex-Park Ranger, Eagle Scout, "recovering"  Altar boy and lifelong "Deadhead", Weber began performing at age 40 and in a few short years was winning over audiences with energetic performances and hilarious stories from the roads he's traveled. None other than legendary Folk troubadour Ramblin' Jack Elliott said "I love Dan's songs and he tells really good stories."
His songs have been described as  "Timeless" and  "Authentic"  and his debut CD  Ash and Bone  received accolades from American Songwriter Magazine and the UK's Maverick Magazine.
In 2015 Weber begins a new chapter with "What I'm Looking For" a 14 song CD of classic Americana that includes the stirring Folk tribute  Oh Woody  and the crowd sing-a-long favorite  I Deal with Crazy ALL Day .