There are free outdoor concerts and dances all over the greater Seattle area in the summer! Send us your recommendations (especially folk, world, and roots music) and we'll add them to our list. Email to volunteer@seafolklore.org.
The City of Kenmore Thursday night series
6:30 – 8:30 at St. Edwards Park, starting July 12
Notable in the lineup is Vivan Leva and Friends on  playing for a Square Dance with Charmain Slaven calling,  on  July 19th.  We hope a few songs will also be in the mix! Here is a sample: Vivian Leva & Riley Calgagno, "Wishes and Dreams"
Though still in college, Leva's musical roots run deep. She grew up going to fiddle festivals with her parents, both acclaimed roots musicians themselves who perform as the duo Jones and Leva. Her father, James, is a respected multi-instrumentalist who learned knee-to-knee from old-time legends like Tommy Jarrell and Doug Wallin, while her mother, Carol Elizabeth, picked up bygone songs from a now lost generation of singers and recorded with the pioneering bluegrass duo Hazel Dickens and Alice Gerrard. Leva soaked up this influence at a young age, and, at age 9, began penning songs and performing with her father at venues like the prestigious Carter Family Fold.
Hawaiian slack key guitar is featured at the August 2nd concert with Patrick Landeza  Patrick Landeza with H?lau Hula Pulamahiaikalikolehua, in the same series.  See the whole ine-up here:  KenmoreConcertSeries
Dancing til Dusk 2018 starts July 10th:  14 summer evenings of free music, dance lessons and dancing in downtown Seattle parks.
1st hour is a beginning dance lesson, no experience or partner required!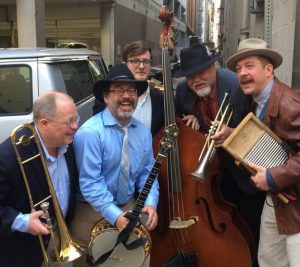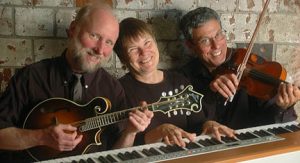 The City of Edmonds Concerts – 3 series!
2018 Summer Concerts in City Park,
3rd Ave S and Pine St  Sundays, 3 – 4pm
*Concerts cancelled at 2:30 pm in case of rain
July 29: Bayou Envie (Zydeco)
Aug 5: Global Heat (Neo-Soul/R&B/Funk)
Aug 12: Jazz Underground (contemporary Big Band Jazz)
Aug 19: The Gothard Sisters (Celtic music and dance)
Aug 26: Scott Lindenmuth Group (contemporary instrumental music)
---
2018 Hazel Miller Plaza Tuesday Concerts,
5th Ave S & Maple St Tuesdays, Noon – 1 pm
Concerts take place rain or shine.
July 17:  Cascade Percussion Ensemble (Baroque to Contemporary)
July 24: Tears of Joy Puppet Theatre's production of "Stellaluna," based on the beloved book by Janell Cannon
July 31: Choroloco (Brazilian Jazz)
Aug 7: Cosmo's Dream (Americana)
Aug 14: The Harmonica Pocket (Kiddie Rock)
Aug 21: The Misadventures of Cap'n ARRR (Pirate Comedy)
---
2018 Hazel Miller Plaza Thursday Concerts, 5th Ave S & Maple St
Thursdays, 5 – 6:30 pm   Concerts take place rain or shine.
July 19: Rouge (Music of Paris and more)
July 26: Classic Klezmer Trio (Klezmer and Classical)
Aug 2: IvyLane (acoustic duo)
Aug 9: Ben Hunter & Joe Seamons (Americana Roots)
Aug 16: Maya Soleil (African music and dance)
Aug 23: Tiller's Folly (Americana/Folk/Celtic)
Thank you to Hazel Miller Summer Concert Sponsor Hazel Miller Foundation
---
All concerts are accessible for persons with disabilities
Call 425-771-0228 or 425-771-0230 for information
Concerts program subject to change